The team at David McDavid Honda of Frisco is super excited to share that we have been honored by State Representative Justin Holland, with the
Silver Environmental Leadership Award
. McDavid Honda of Frisco has earned the Honda Environmental Leadership Award and has been recognized by American Honda Motor Co. Inc., as a leader in the company's effort to reduce the environmental impact of Honda dealerships in communities around the nation.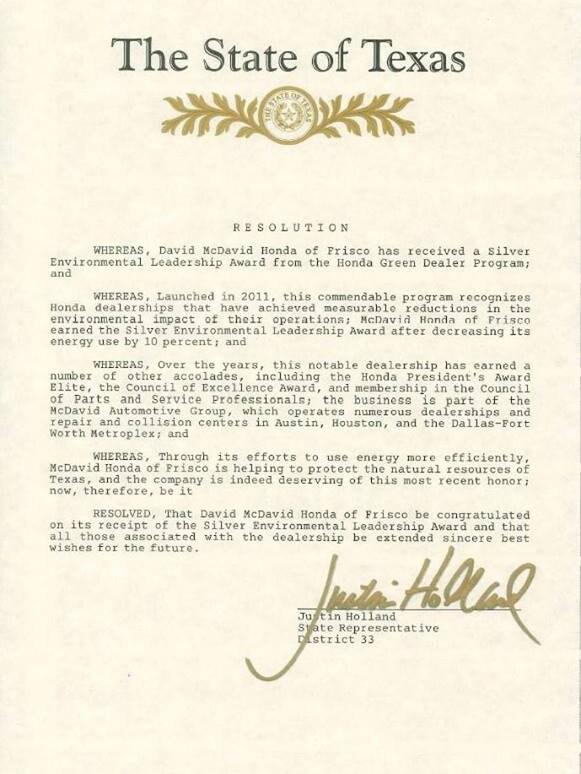 Our customers already benefit from owning a fuel-efficient Honda vehicle, but now they have the extra piece of mind, knowing that they're doing business with a local Honda dealer that is committed to reducing its environmental impact in the community! McDavid Honda in Frisco is excited to be apart of this green initiative and we feel honored to have earned the Environmental Leadership Silver Award. Learn more about our our
Honda Accord Hybrid
vehicles and reduce your carbon footprint while riding in style!