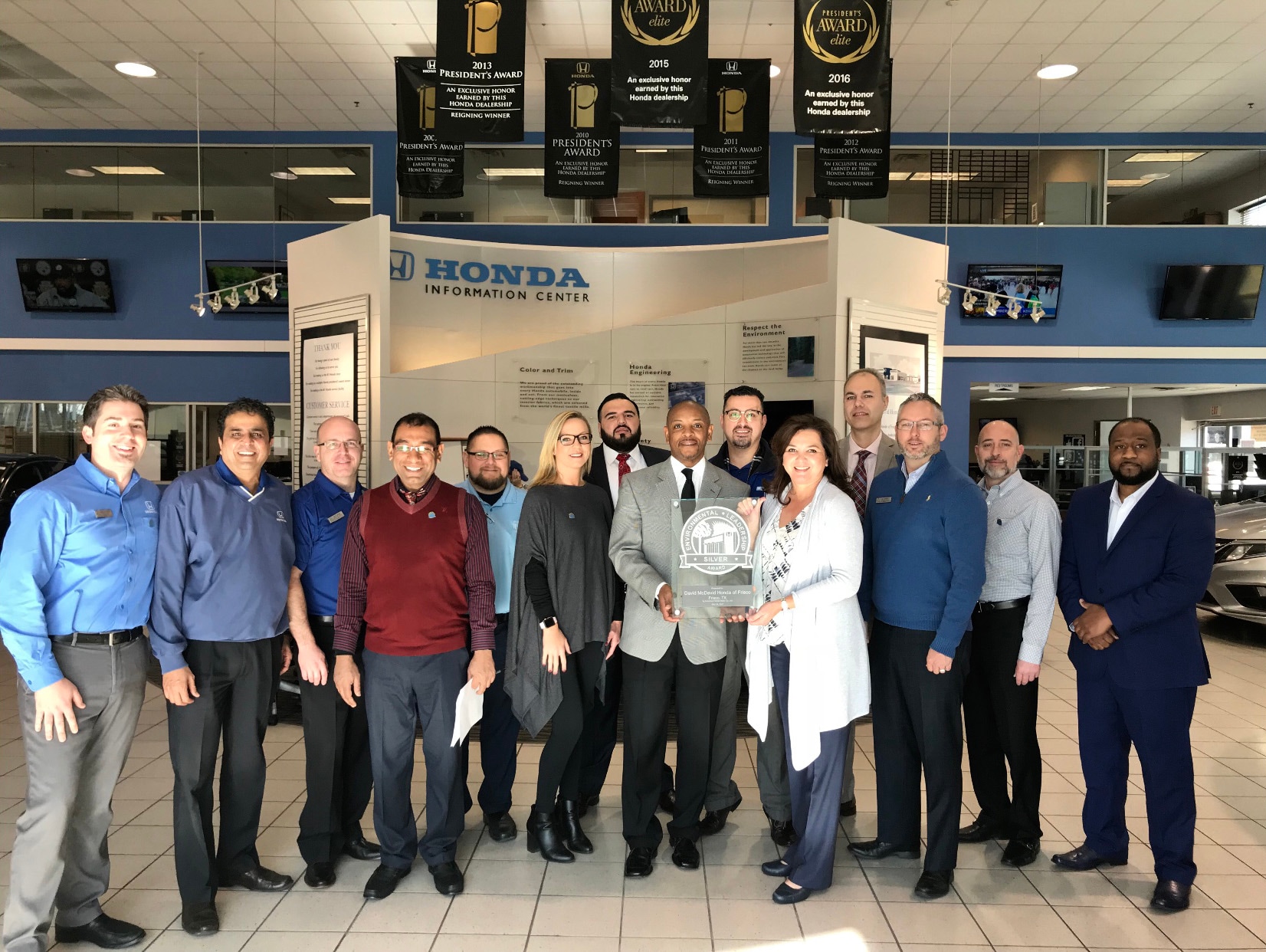 David McDavid Honda of Frisco received another Silver Environmental Leadership Award for our effort to reduce the environmental impact of #Honda dealerships in communities around the nation.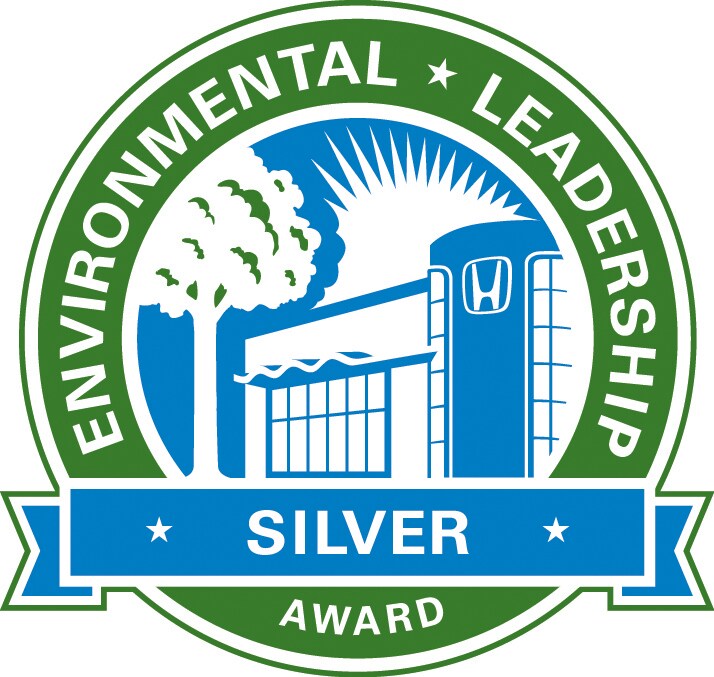 Over the past 30 years, Honda has been working to reduce the environmental impact of its products, manufacturing and logistics operations, and facilities in North America. These initiatives are reported annually in the company's North American Environmental Report. Expanding its environmental initiatives to its dealer body is the logical next step in the company's effort to reduce waste, energy use and CO2 emissions across the full spectrum of its operations and throughout the lifecycle of Honda products, including at the point of sale.
Honda launched their new "green dealer" program to its U.S. dealers in the fall of 2011. They use a third party evaluator to conduct environmental audits of participating dealerships and recommend various strategies for reducing their energy use. Honda also is looking to reduce the environmental impact of its products throughout their life cycles, including the reduction of energy use and emissions from our production, distribution and sales. This includes the Environmental Leadership Award "green dealer" program, through which more than 100 U.S. Honda and Acura dealers have reduced annual CO2 emissions by more than 12,500 metric tons.
Our customers already benefit from owning a fuel-efficient Honda vehicle, but now they have the extra piece of mind, knowing that they're doing business with a local Honda dealer that is committed to reducing its environmental impact in the community! McDavid Honda in Frisco is excited to be a part of this green initiative and we feel honored to have earned the Environmental Leadership Silver Award. Learn more about our our Honda Accord Hybrid vehicles and reduce your carbon footprint while riding in style!