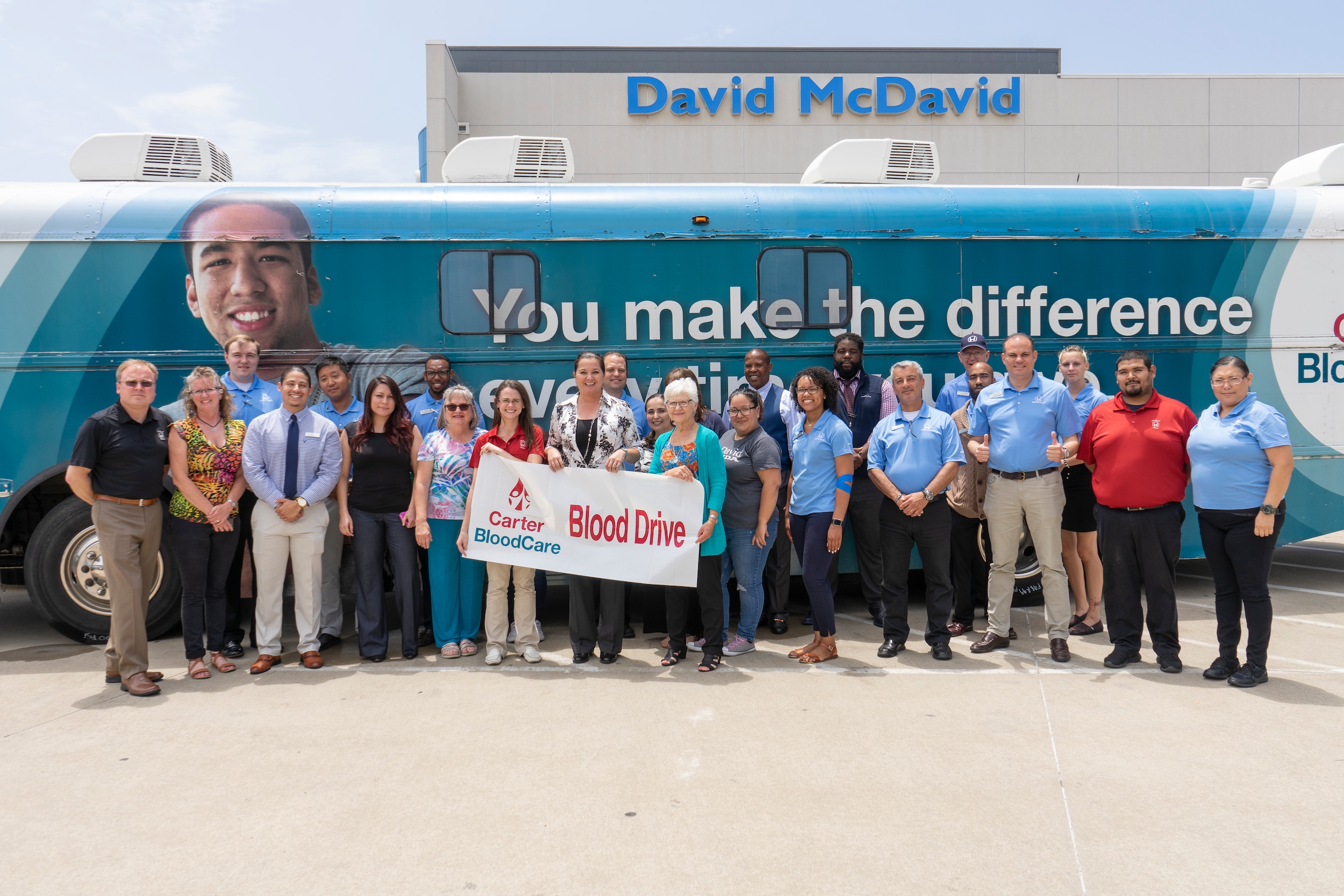 David McDavid Honda of Frisco took part in the Team Honda Week of Service and hosted a blood drive along with Carter Bloodcare on Monday, June 11th. We collected 19 pints of blood. 19 pints X 3 = 57 lives saved by McDavid Honda of Frisco donors! That's so awesome.

About Carter Bloodcare
With origins in the 1950s, Carter BloodCare is one of Texas' largest blood centers, providing 300,000 units of life-saving blood and blood components to patients in North, Central, and East Texas annually. We save lives by making transfusion possible. They pride themselves on "giving life to the community," as every single blood donation they receive is considered to be life-saving, life-enriching or life-changing for everyone involved in the process. Since donations made at Carter BloodCare donor centers and mobile blood drives affect the lives of people in our community, McDavid Honda of Frisco was super excited to get involved and help any way that we could.
Much love to the team and staff members, we will continue to work alongside our community stakeholders to benefit those around us. For more information about Carter Bloodcare and the wonderful work that they are doing,
click here
or call 817-412-5830. Optionally, you can
schedule your blood donation
online by
clicking here
.