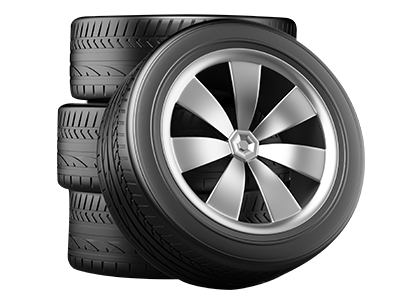 Tire Rotation Service
You shouldn't trust just anyone when it comes to getting regular maintenance, such as tire rotation, performed on your vehicle. Check out all the great service specials offered at David McDavid Honda of Frisco, Texas and let our team of skilled professionals handle your tire rotations.
Everyday Low Price
Auto Service
| David McDavid Honda Frisco | | | | |
| --- | --- | --- | --- | --- |
| $19.95 | | | | |
Scheduling regular tire rotations for your vehicle is one of the best things you can do to keep your car running smoothly. First and foremost, it extends the life of your tire tread and helps you to get the most life out of your tires. By swapping out the tires, you'll get more even wear on all of the tread and can extend the time before you need to buy a new set. You will also notice a more comfortable ride after your rotation, and even increased fuel economy, thanks to the increased traction and stability.

At David McDavid Honda of Frisco, Texas, all of our automotive technicians are skilled and certified professionals. Each one of them has performed countless tire rotations, so they know just what to do when you bring your car in and they can get the job done efficiently and correctly every time. They are also professionals in every make and model of car, so you can have confidence that your car receives the quality services that fit its specific needs.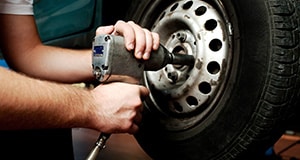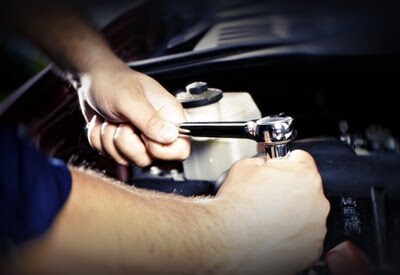 Customer Reviews


David McDavid Honda of Frisco
1601 Dallas Pkwy, Frisco, TX 75034
Serving
Frisco

,

Dallas

,

Lewisville

,

Denton

,

Plano

Here at David McDavid Honda of Frisco, Texas, we pride ourselves on the quality of the services we provide, as well as the quality of all of the tools and parts we use when servicing your vehicle. We use only high quality OEM (original equipment manufacturer) parts, which means we can ensure the quality of our work. Unlike aftermarket parts, OEM parts let us protect the value and performance of your vehicle, and also make sure it runs just as smoothly as the day you first purchased it.
Tire Rotation Service
We pride ourselves on the quality of our services and parts so that you can be more confident that you are getting the best care for your car and can keep it running smoother, longer. Let our skilled technicians at David McDavid Honda provide you with a quality tire rotation, and keep your car rolling just like the day you drove it off the dealership lot.
*with purchase